Website and E-commerce Design for a Highly Specialized Market
In business for over 50 years, Omega Optical carved out a long history of innovation in thin-film coating and interference filters. Their optical filters have played integral roles in high-profile work such as the Human Genome Project, the Hubble Space Telescope and the Mars Spirit and Opportunity rovers. As a business, Omega claims numerous scientific and industry innovations. Needing to update their website and the technology it was based on, they turned to fellow Brattleboro business Logic Branch Productions.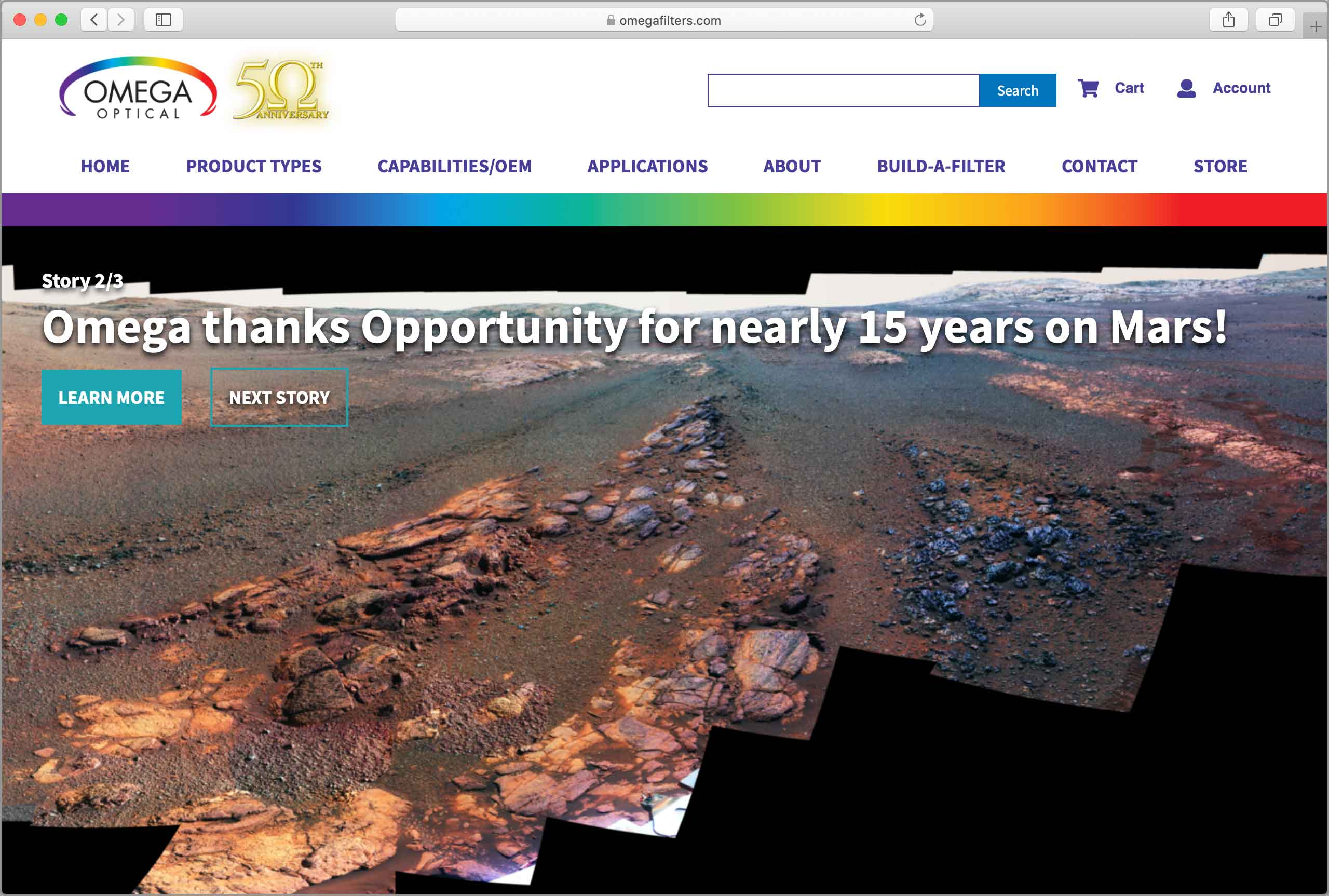 The project presented many challenges owing to the highly-technical nature of their products and the similar nature of their customer's needs and expectations. Logic Branch developed an understanding of the science and industry of Omega's landscape that was necessary to meet their needs.
Omega now possess the tools to tell their story on the website, placing their brand on more solid footing and showcasing their differentiation in the market. Crucial to the site's success, Logic Branch built in a number of customized features including:
Interactive database of fluorescence filter sets and fluorophore absorption and emission spectra
An improved e-commerce experience on a customized Drupal Commerce platform
The technical specifications and processes necessary for managing their diverse inventory on their new e-commerce interface