New Chapter Website Redesign
We've worked with Procter & Gamble on their New Chapter brand website since 2010, migrating it to Drupal and producing two complete redesigns including an expansion into Canada, two product-based microsites, an iPhone app, and a custom-built 3D interactive multimedia product catalog downloadable as a PDF.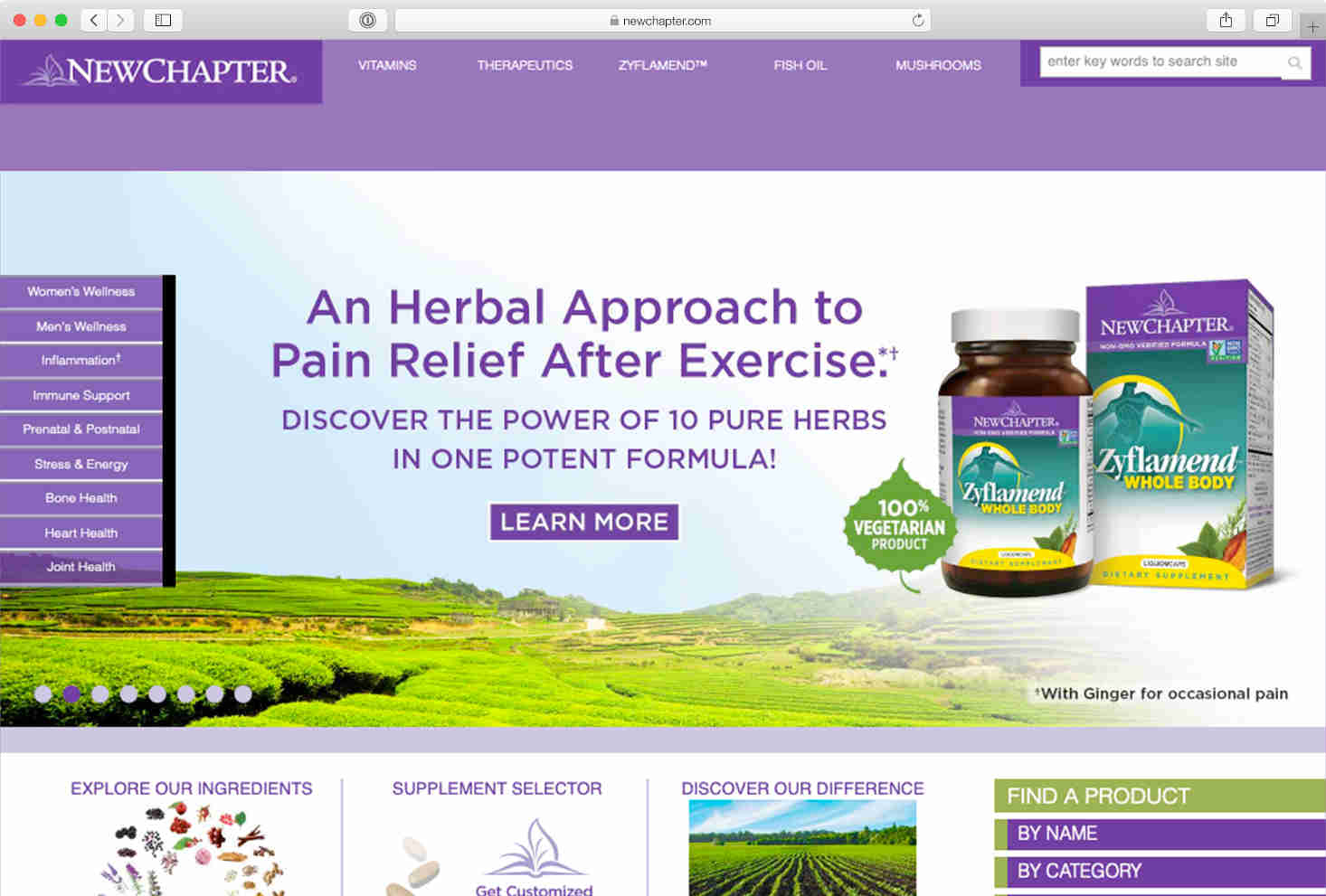 B Corporation Values
New Chapter is a Certified B Corporation, which defines its success in holistic terms, encompassing the "triple bottom line" of people, planet, and profit. They exercise that same holistic approach with their products and website. New Chapter's products are a premium vitamin and supplement line formulated with non-GMO natural ingredients. Those high-quality ingredients are carefully and sustainably sourced from all over the world. 
In 2015 we developed a new Drupal website for New Chapter, which included both the USA site and a Canada site. Features included multilingual support, personalized product recommendations, an interactive multimedia product catalog, and a digital asset library used by their sales staff and resellers. We updated their iPhone app, which we also developed, to work with the new site content.
Developing New Chapter's Ingredient Wheel
New Chapter's brand focuses on their mission to "deliver the wisdom of Nature". In order to showcase the brand's focus on the purity of their ingredients and their organic mission, we developed their "ingredient wheel" feature. This interactive feature presents all of their more than 60 ingredients coming from plants, herbs, fruits, vegetables, fish oils and mushrooms. We built the feature to cross-reference and highlight the ingredients for all of their more than 70 products. We included optimized functionality for small devices and ensured it was navigable by text or image.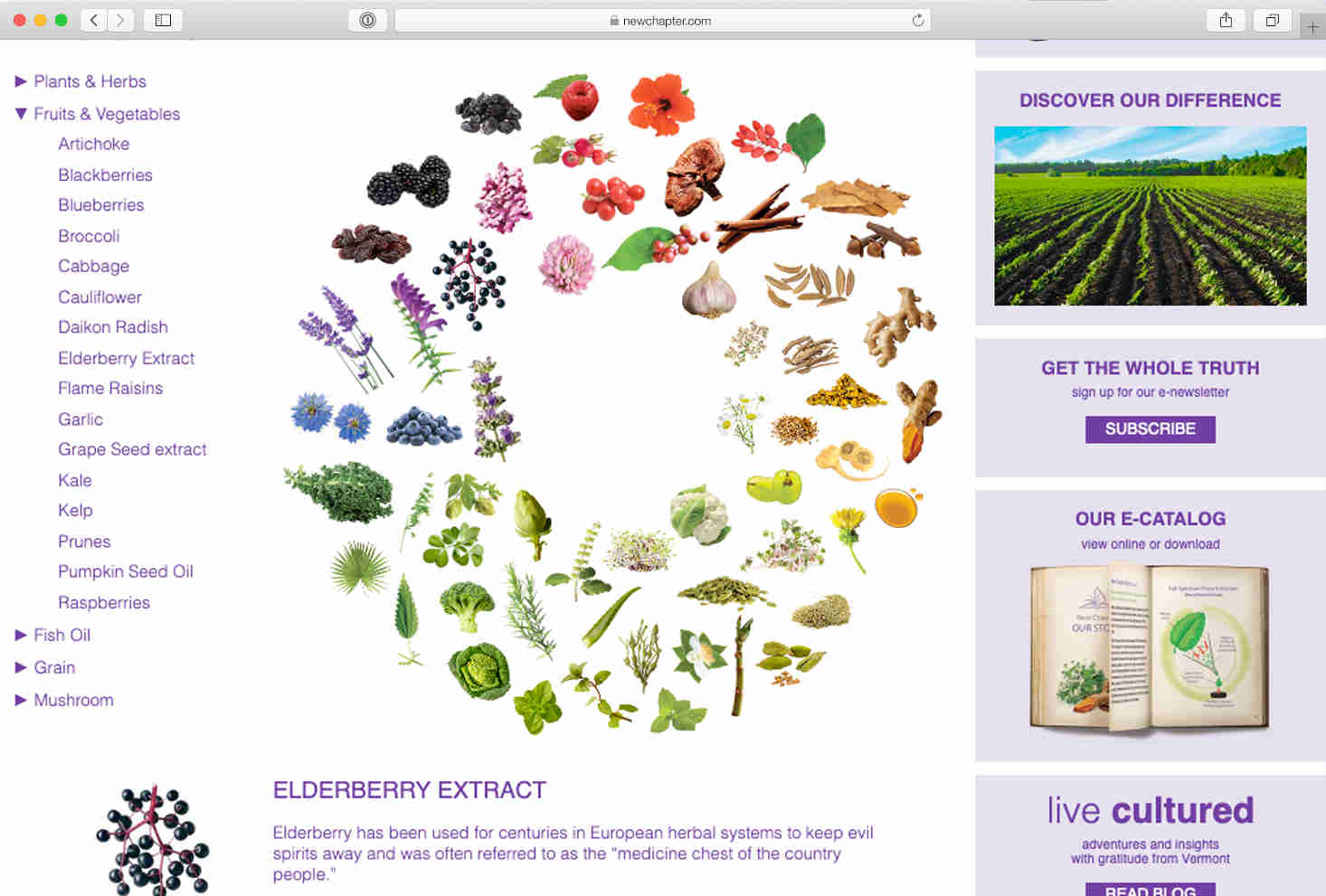 We also provide a secure hosting solution for them, designed to meet the strict requirements of their global regulatory and accessibility requirements.