Gateway Website
We completed multiple projects for the University of Massachusetts Amherst that culminated in rebuilding their main website and basing it on Drupal. The first projects involved rebuilding smaller separate websites that were using other platforms. After those websites were brought up-to-date and revitalized, we tackled their new vision for the main site.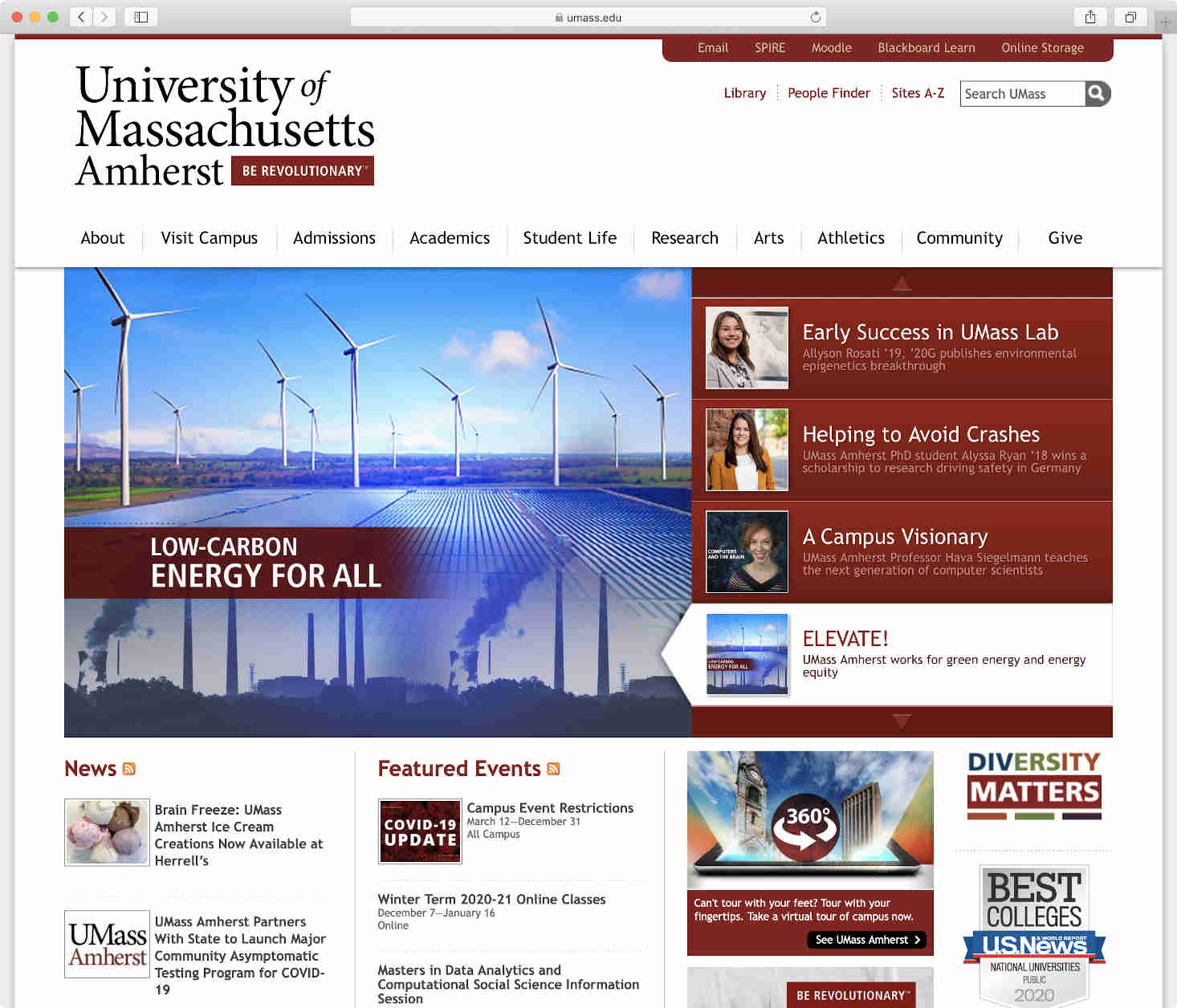 Stage One: The UMass Calendar of Events
The UMass Calendar of Events came with complex requirements for a calendar that spanned multiple organizations and which was initially built on a proprietary platform that UMass could no longer maintain. We moved them to a Drupal-based platform, including custom support for more sophisticated recurring events than they could get from any standard calendaring software.
Stage Two: The UMass News Office Website
Logic Branch rebuilt the UMass News Office website with a set of enhanced capabilities. This site was also built to replace a system built on an outdated and unmaintained platform. We built support for a multi-stage editorial workflow, including different content types for a variety of internal and external audiences. We also created an advanced search system, allowing journalists and researchers to do searches for ideal candidates for talks, interviews, and reviews. 
Bringing it all Together: Developing a Drupal Website for UMass Amherst
Starting with support for pages providing a broad collection of overview information for the university, we built-in deep integration with the the newly developed UMass News Office and their Calendar of Events, seamlessly stitching together multiple content management systems from different departments into a singular unified experience for the public.